Carpet materials, with noble and gorgeous temperament, have lived alone in the flooring material market such as luxury hotels and high-end clubs for hundreds of years. In recent years, high-tech has rapidly spawned new materials. After TopJoy's R&D, production, sales and service, SPC click flooring imitate carpet patterns then stone plastic flooring went on the market, it has subverted the traditional carpet industry market.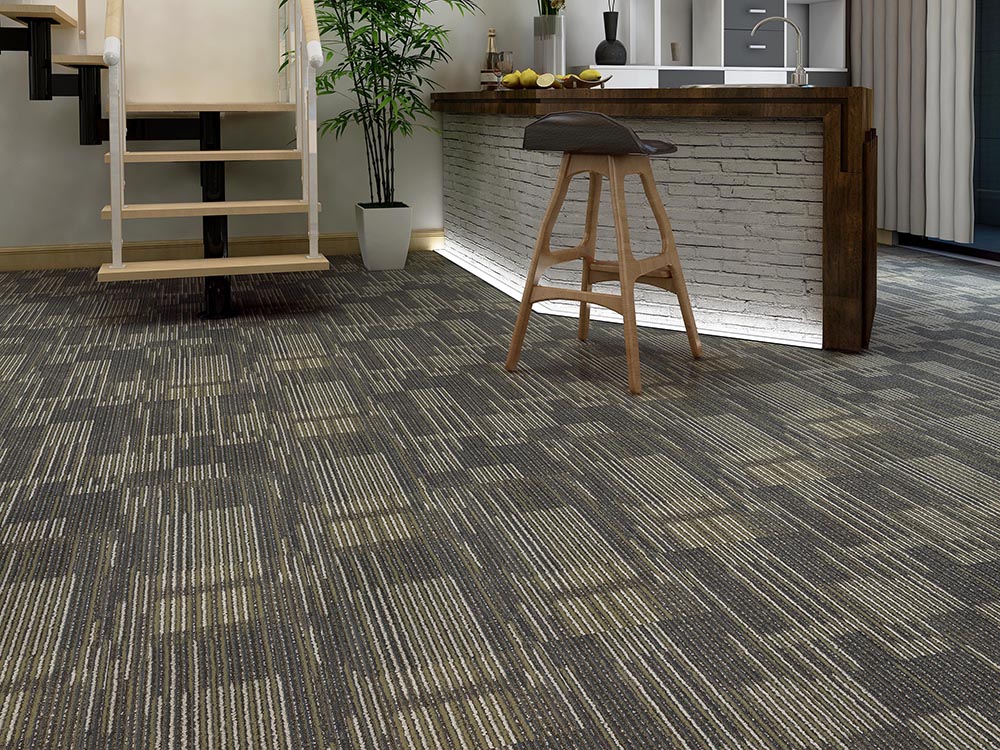 、
The TopJoy SPC floor gives the illusion of a real carpet after the installation is completed, giving people the illusion of a real carpet in different light, angles and scenes.
Compared with carpets, TopJoy SPC Click floor tiles have many advantages:
1)SPC floor does not need glue in the paving process. Only need to pave on the flat foundation, which is more environmentally friendly.
2)The SPC floor locking system makes the gaps of the floor tightly occluded, which has excellent performance such as waterproof and anti-bacterial. It can be simply cleaned up with a wet mop at any time, which is more convenient than cleaning the carpet.
3)The price of SPC floor is cheaper and more stable than carpet. As we all know, the price range of carpets varies greatly from high to low, so the quality is difficult to control. And TopJoy focuses on making unified environmentally friendly high-quality SPC flooring products.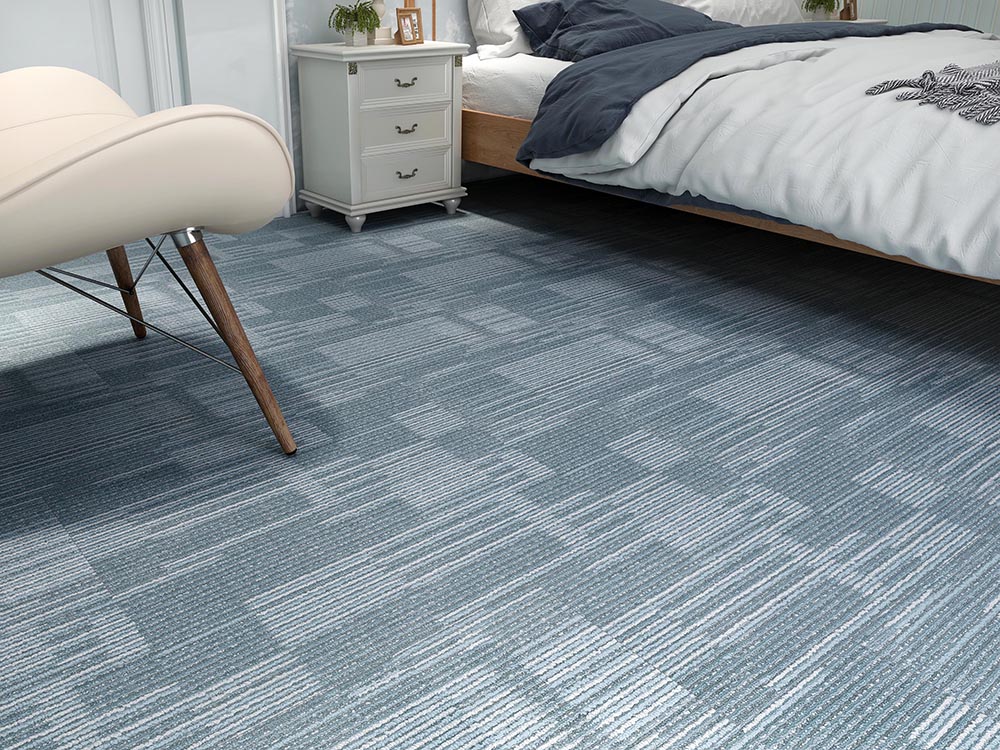 Due to the above, SPC carpet pattern flooring will replace a large part of the carpet market.