Why people are used to using ceramic tiles in the kitchen places?
And why not recommend wood flooring in the kitchen area?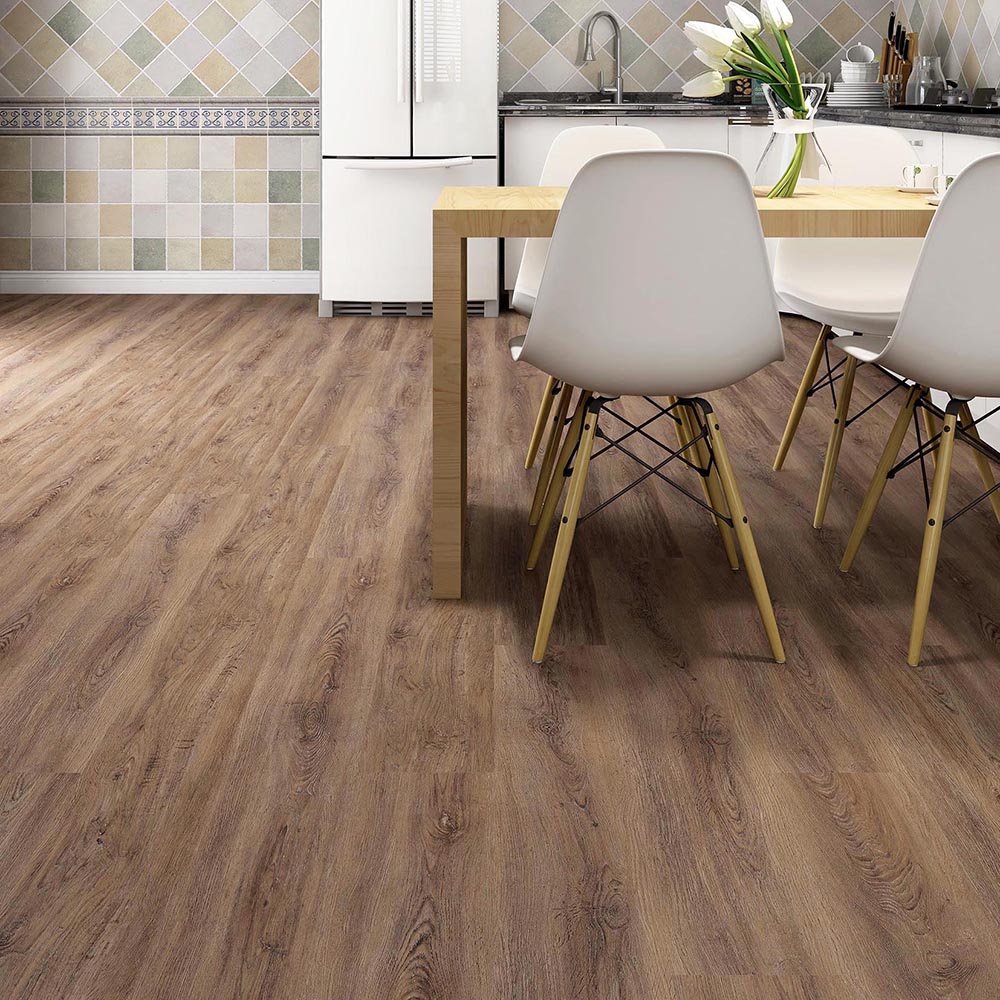 1. Because the space temperature rises when cooking in the kitchen area. Poor dimensional stability of the wood floor, is fatal. The unstable temperature will cause the floor to expand and contract.
2. Cooking fumes can be absorbed by the surface of the floor and even sink into the floor or form dirt in the cracks.
3. The kitchen is the place with high frequency of water, inevitably there will be water splashing on the ground. Beads of water can run along cracks in the floor, causing bacteria to grow inside the floor, mold, and blacken the edges. In the long run, it will cause decay.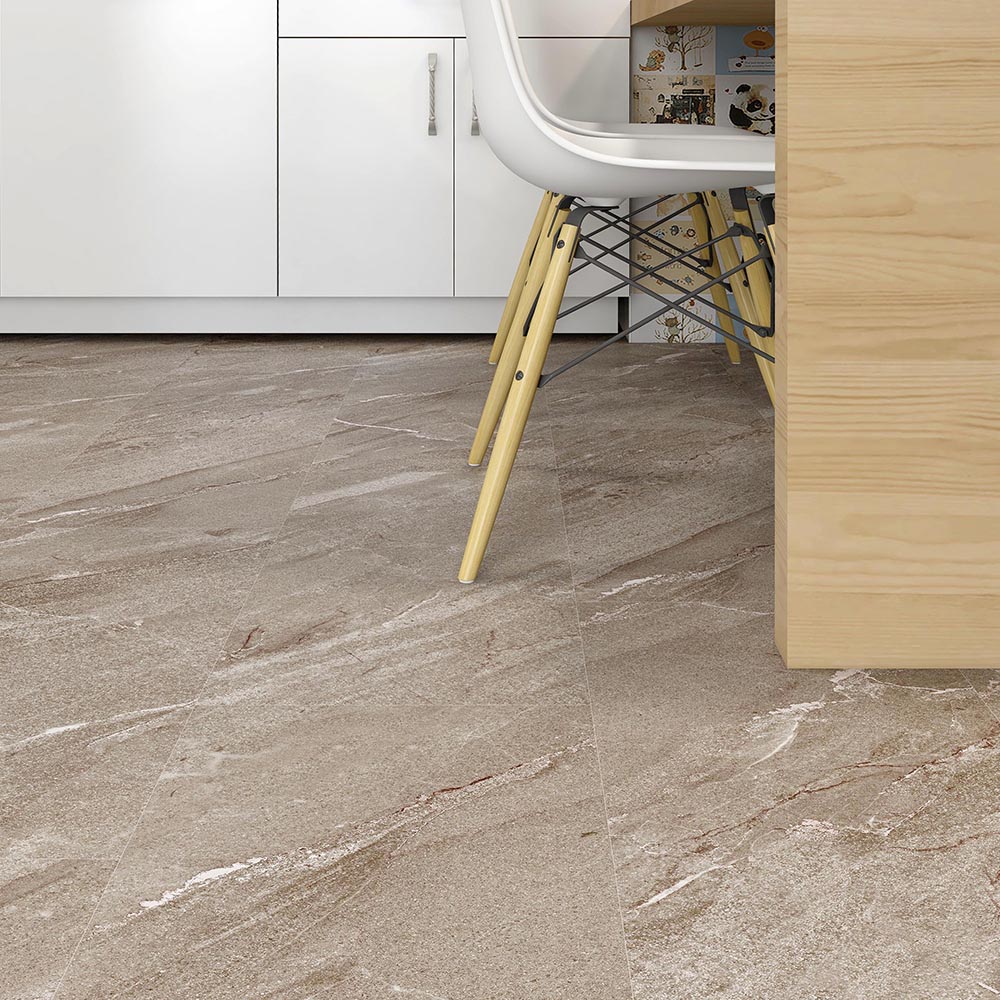 But now there is a better flooring choice for kitchen places: The Rigid Core Vinyl Flooring(SPC flooring).
Which could meet the demands for wood-look decorations. At same time the Rigi Core Vinyl Flooring(SPC flooring) has the extremely similar performance with tiles: Waterproof, Stable size, Superiority surface deal…
Which could also provide the open kitchen a continuous ground design.
Whats more, besides the wood-looks, Rigid Core Vinyl flooring(SPC flooring) surface can be produced with any style: Stone, Marble, Fabric, Artificial designs, and even the 3D printing.
For more conserns of using Rigid Core Vinyl Flooring (SPC flooring), please contact us.