It's a great show for TOPJOY-GILARDINO Flooring in the just-ended 2021 DOMOTEX asia ChinaFloor Show ( from March24 to March26,2021)!
TopJoy-Gilardino Flooring Group has been in vinyl flooring R&D and manufacturing since past 20 years. We have keeping innovative in new technology and new products for providing better flooring solution to our customers worldwide.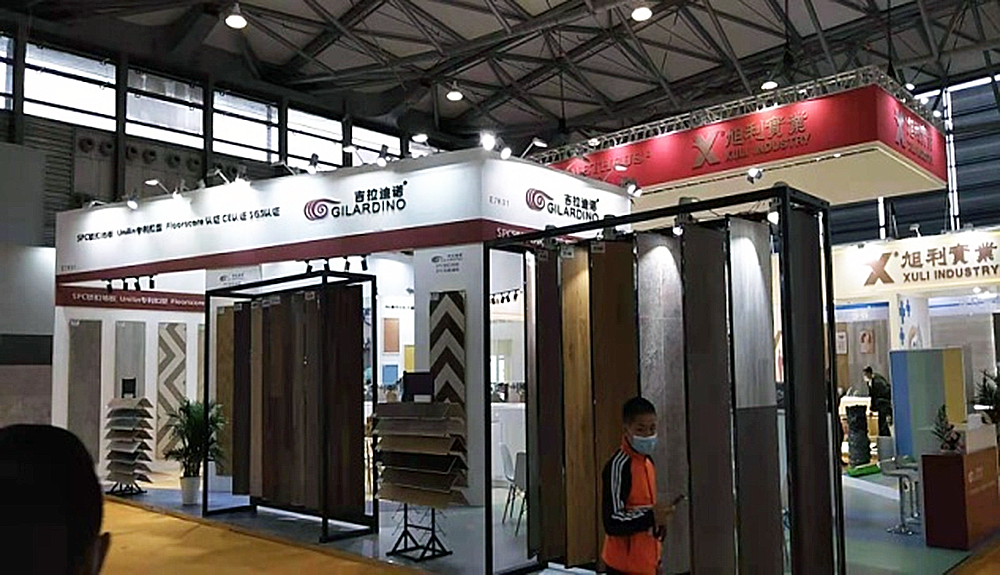 In this show, our UNI-CORE SPC waterproof vinyl flooring is a star product and appreciated by many customers from home and abroad. Compare to regular SPC flooring in this kind, TOPJOY UNI-CORE is 30% more dent-resistant and stronger with its patented interlocking system. Our RigidWood Flooring (VSPC flooring) combines the aesthetics of real harwood flooring with the pratical and versitial applications of SPC vinyl flooring. Our MSPC high gloss flooring can fool your eyes and you would think it is the natural marble tiles.
Besides, new technology and new product showcased in this exhibition. We are thrilled that our domestic distributors are full confident on introducing our new products to the China market, which is believed to be the fastest growing and most promising one post-Convid-19 pandemic.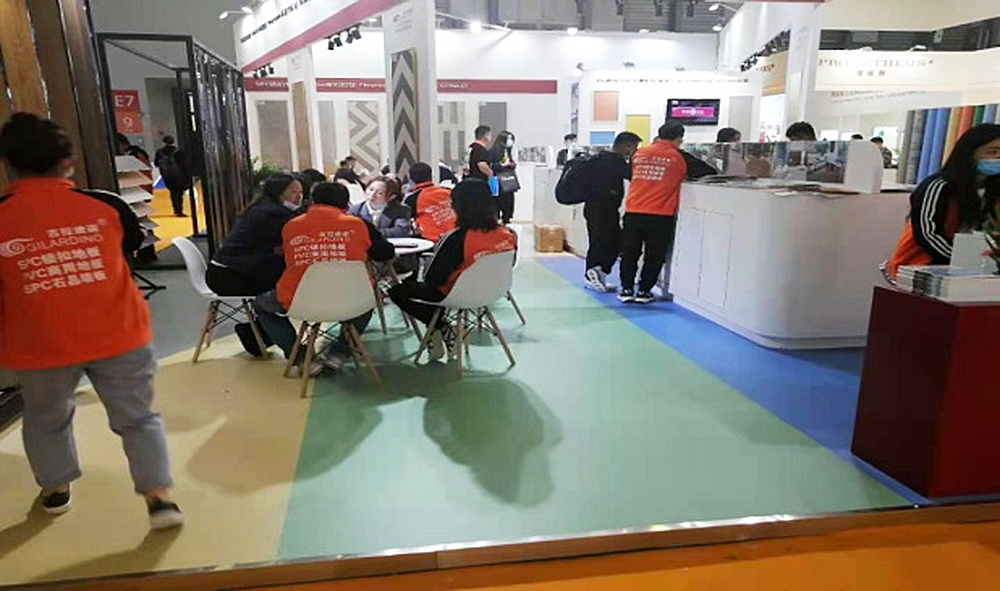 To Gilardino-TopJoy Flooring Group, this show marks a new milestone on our road to success. We are taking a great new leap from it and will continously grow higher and stronger to contribute ourselves in bring a better and more confortable living space to all our clients and partners.